By Chris Treftlin
We all know that staying in your home, surrounded by your memories, family, friends and neighbors is where your loved one wants to be. Increasingly technology is stepping in to assist caregivers in making that happen. We will review some tried and true legacy systems that have been doing the job for years. Then I will suggest ways to take the technology to another level and point out the rewards it can deliver. Lastly, we will look into the future and see what new and exciting options are on the horizon. Don't worry, there are no robots.
Currently we have the emergency medical alert systems that you are familiar with. Connected to call centres, these telephone-based systems have proven their worth. I have too many stories to tell were these systems worked flawlessly when called upon. Add falls monitoring to the basic system and these systems have been there when the seniors needed them most. Lifeline, formerly Philips Lifeline is the best known and offers a great program. Lifeline has added new features that have greatly enhanced the services they offer. Along with falls monitoring, there is now a geo-locating option. Branded as GoSafe, it uses GPS and falls monitoring that allow a caregivers access the location of the loved one and respond wherever they may be. It gets better. The pendant has a two-way voice system that allows for direct communications. Further, automated medication reminders and dispensing has been added by Lifeline.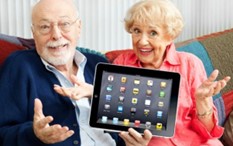 I believe in medic alert systems because I have seen them work. So, let's take it to the next level. Home based monitoring has been amped up with the internet. With the addition of more and more bandwidth, that is more data can travel over our internet networks. More and more web-based devices have been created to monitor the home. Enter the webcam. You have heard of Zoom meetings made popular by the pandemic. Well companies have created all-in-one webcams with voice, speakers, and motion detection. Not just a ring camera that allows you to see the person at the front door. I have had clients place cameras in and around the home in order to help them care and monitor their aging loved one. The early iterations focused on home security. Now, these systems monitor personal health and security. With this system in place, AKA a grandparent cam, a care giver can access the home from their smartphone 24/7.
All of these options are excellent and together can improve the quality of the "age in place" senior. So, what's coming?
The "smart home" is the newest addition to the evolving senior technology scene. And what is that? The best example of this is the ubiquitous Alexa by Amazon. You have heard the commercial. "Alexa, what is the weather?", or "Alexa, how do I make chocolate chip cookies?", and "Alexa, turn on the lights." The smart home has been modified by Amazon to accommodate the unique needs of an aging individual. They have branded it Alexa Together. Here is what it looks like. With a counter top tablet computer that has been provided by the company, access to all the Alexa functions is there plus more. Medication reminder, an appointment calendar, phone and video calling are all there. Add to that a third-party medical alert pendant that has falls monitoring, voice, and push button activation. Now you see the home with Alexa Together is completely wired to assist the senior with independence. That's the good news. The Bad news is that it is not available in Canada at the moment.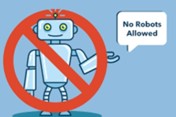 Now I appreciate technology. I see its advantages. However, nothing is more important, and nothing can replace the personal, face to face, interaction of family and friends for a senior. Technology can only assist. Use it wisely.
As with all thing's tech, the landscape is everchanging. I could probably write another article next month with all of the new options and devices that have been created. And as you can see there are no robots…yet!